Hard Water in Salt Lake City, Utah
We are mineral-rich and soft water-poor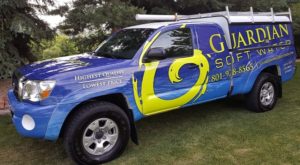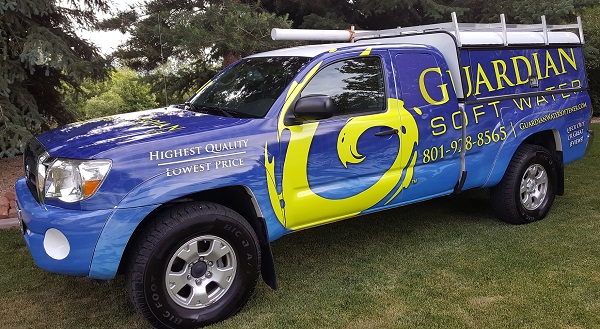 What's the best system to handle hard water in Salt Lake City, Utah?
I am writing this article hoping to assist the many homeowners who are searching for a soft water system for their new homes in both Riverton and Herriman. Actually, it's not just these two cities but almost every city along the Wasatch front.
We live in a mountain state where minerals are not in short supply. If you give it some thought, the Great Salt Lake is also one of those minerals. This state of Utah is mountainous, we are loaded with minerals in the mountains, lakes, rivers, and streams and we pump from wells that run deep within the earth. We are mineral-rich and soft water-poor.
New homeowners want to protect their biggest investment, their new or existing home from all the minerals which quickly deposit in the new showers, on the glassware, appliances and do damage to your clothes, skin, water pipes and all of the appliances used with water. It's a known fact that water is a necessity we cannot live without. Yet the mineral build-up our homes could do without. So, what is the best solution at the best price?
Water softeners remove those minerals before they make deposits in your new home. Keeping your new home looking new and protecting your biggest investment would be every homeowner's dream, but at what cost? Dealing with hard water in Salt Lake City, Utah can be a challenge?
The challenge for a new homeowner is finding the right system, the right company for the right price. Because Utah is exploding in its growth, more and more companies have found a quick (temporary) home here to take advantage of new homeowners lack knowledge of what to get and at what price. It's a breeding ground for less reputable companies who are here today and gone tomorrow.
What is a homeowner to do with the hard water in Salt Lake City, Utah? My answer to that is this. DO NOT MAKE A MISTAKE. GET BIDS FROM MANY COMPANIES. Ok, now as you're reading this you're probably saying does this guy makes sense? Great companies have been here taking care of customers for many years. Beware of start-ups who are high priced, high pressure and make you feel pressured to buy today. No homeowner who's making good decisions falls for that method of sales.
Let me share with you Guardian Soft Waters simple business model. "Build the best water softener, eliminate the overhead and allow your customers to find you". We have done that. We have little to no overhead which means:
NO BUILDING
NO SECRETARIES
NO ADVERTISING ON (RADIO, TV. BILLBOARDS, FLYERS, NEWSPAPERS ETC
NO SALES REPS WHO ARE PAID ON COMMISSION
NO INTERNAL SALES STAFF
NO UPPER CRUST MANAGEMENT TO PAY
If we eliminated all those expenses and don't have to pay for them, why should you?
At Guardian Soft Water we build each unit of the highest standards using the best system to handle hard water in Salt Lake City, Utah available. Other companies say this but we will show you how we do it and what those differences are before you make a decision. We have nothing to hide and everything to show and feel our business model of trimming out all the unnecessary fat will save you money, make a better system with a better warranty and will encourage you to refer Guardian Soft Water to your friends. This model isn't one easy to create, but we've done it and think you'll agree it's the best model available for our customers.
We at Guardian would love to show you how you can benefit from our business model.
Give us a call at 801 928 8565
Jeff Smith/Owner