It's May of 2016 and I've decided to write an article in reference to Utah Water Softener Reviews from all of our valued customers. We at Guardian Soft Water defiantly have a lot of competition in the Salt Lake Valley's as well as Utah County, Davis County, and all surrounding areas. My reason for writing this article is how our customers have responded to our business approach. Many have received bids from our competitors such as Superior Water and Air, Intermountain Soft Water as well as Kinetico Water Systems and even Culligan Soft Water.
Our approach is very simple. Educate the customers on how a Guardian Soft Water system works in comparison to all the other systems. If all the other companies have large overheads to pay for as well as commissioned representatives, television and radio advertisements and flyers in the mail. Doesn't that all cost money? Sure it does.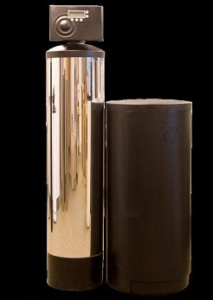 At Guardian Soft Water we eliminate all the unnecessary high expenses that typical businesses must have to keep in business. All you have to do is watch their ads on your television, or listen to their approach on the radio to find out just how expensive it is to run those advertisements? And that doesn't even consider the rep. who knocks on your door selling softeners. Believe me, it's not cheap and who do you think has to pay for it? That's right, you! And did you know that every time a representative who's knocking on doors has to make at least $500.00 when he sells you a system?
I'm not saying that is bad, I'm just saying there is a much better and more effective way to spend your hard earned money, where you get more and pay less. Isn't that what you want is better value for your money? Sure it is.
Our competitions approach to finding customers is old fashioned yet it is still effective and will always cost you more. Let me prove it to you. Listen to our customer's reviews and discover for yourself just how great of a business model Guardian Soft Water has. Our Utah Water Softener Reviews should give you a very good indication from customers own unpaid testimonials just how much Guardian Soft Water saved them.
We build a higher quality product for less money than our competition and we've proven it every time. We share this information with our smart and valued customers. Would you or anyone you know who needs a water softener want to pay more and get less? No, I don't think they do as every one of our smart customers has made the smarter choice and saved money every time.
We appreciate today's smart customers who want more value at a lower cost. And we don't push any of our customers into that uncomfortable moment to make a decision. That's not our style nor will it ever be. After all, they call us looking for information, smart advice and a company who cares more about making our customers happy than making a buck.
And if you're not happy we will do all that we can to make you happy. That is our promise and our way of doing business. Check out all of our Utah Water Softener Reviews or Reviews of Utah Water Softeners and ask yourself if you want more for less. We don't sacrifice quality. We never have and never will. Give us a call and see for yourself why our customers tell their neighbors and friends. You have nothing to lose but your hard water. Water you waiting for?
Please Checkout Our Utah Water Softener Reviews Below
You'll Be Glad You Did
1. Jeff came out to our home to meet us personally, tested our water, and quoted us a great water softener and reverse osmosis system for 1/3 the price of Superior Water and Air! In our family, we have sensitive, eczema-prone skin along with some chemical allergies. Jeff listened to our concerns and customized a system to meet our needs. He's a genuine, kind man who we felt very comfortable having in our home and I'd recommend his services to anyone!
Rebecca Black
Riverton Utah
2. "We told our friends who paid over $4,900. for virtually the same system and you installed it for free at less than ½ of what our friends paid. We still can't believe it and are completely happy with our system."
TYLER AND LISA
NORTH SALT LAKE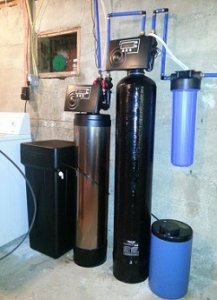 3. My experience with Guardian Water Softener Company was great! I was given options – I did not feel any sales pressure and ultimately felt like the decision was totally mine. I felt like Jeff was honest with me and provided me with a top of the line water softener at a hands down better price than I could find anywhere else. Everything about my experience with Guardian Water Softener Company was professional – Jeff was on time for appointments and the installation of the water softener was flawless – he was very mindful of my home when installing the unit – and he tested the water before he left to insure that it was working properly. He did exactly what he said he would do – it couldn't have been done any better – and I couldn't have been more pleased. I will recommend Guardian Water Softener Company without reservation!
Thank you again!
Jan M.
Alpine, Utah
4. We are very pleased with the services rendered by Jeff while installing a water softener in our home. Our home did not have the required plumbing and wiring for the softener. Jeff spent time studying our plumbing system and provided suggestions to ensure that the softened water was allowed to only flow through the necessary pipes. He also set up the electrical box for the softener. He did all this and beat the competitor's price by a wide margin while offering a quality softener with a Clack head and superior resin. His work was also clean and neat with very little damage to the basement dry wall. I strongly recommend Jeff for your water softener needs if you are interested in a quality product at the best possible price.
Sudhir & Elizabeth Unni
SANDY UTAH
5. "We had friends tell us about your company and were skeptical like most but we wanted a high quality system but didn't want to pay what Superior and other dealers were charging. So we called you and now have everything we were looking for. We saved over $1500.00 from what others quoted us and now have the softest and best tasting water for our family. We can honestly say we made the best decision going with your company.
Thank you again
Brian and Amy
Riverton Utah
6. I recently started shopping around for a new water softener to replace one I had bought used that the original owner had bought from Superior Water that had stopped working. I had received bids in the past from places like Superior for new softeners but their prices were well beyond the price I was willing to pay. However, I did not want to buy something that I would simply have to replace again in a couple of years so I was hesitant to buy another used or cheap product.
I came across Jeff while searching the KSL Classifieds and called him to see what he had to offer. I instantly felt comfortable dealing with him and was able to get the highest quality softener customized for my home available on the market for literally $1000 cheaper than the big names sell their low-end models. Jeff personally sold me the softener, tested the hardness of my water to customize the system, and installed the softener. It was refreshing not to have to pay a boss, deal with a sales rep, installer, customer service, etc. that you have to dealing with the big guys. Jeff did it all! It makes it easier and saves you money!
Will L.
Kaysville, Utah
7. "You saved us over a $1000.00 dollars and found you did everything you said you'd do and installed it for us for free."
Peggy
Lindon, Utah
8. " The toilet rings are gone and the dishes look like they are brand new again and the shower doors don't need me scrubbing them every week as well as my skin isn't itchy anymore. I only wished we would have had you put it in sooner as your price was much lower than what the other companies were."
Tiffany and Jordan
9. "I cannot believe how little salt your system uses. Mine has installed 6 months ago and looks like it's good until June or July. You're price and how courteous you were to me made me feel like I am your best customer."
Helen R.
Eagle Mountain, Utah
10. "This should have been installed much sooner as our appliances were caked with hard water deposits but now look so much better and your system we are completely happy with."
Brandon J.
Travers Mountain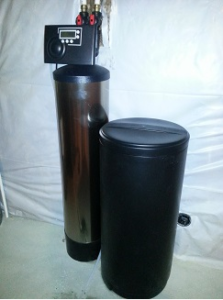 11. You know when you get a GREAT deal you just have to share it? Well, you all know how bad the water is out here. The hardness is destructive but I don't have to tell you that you can see it at the base of your facets. Over time, it also damages our pipes, dishes, etc.
I researched soft water and water purifiers for over a year. I had company after the company comes out. They tested our water then sat us down to sell us on some $3500 to $4900 dollar unit. YUCK! Then I called Guardian Water. Jeff Smith, Owner/operator, was fantastic. He was patient, NOT pushy, laid out the facts then offered the equipment for a fraction of the cost of any other company's "final offer". I am so happy with the service, cost, and equipment. Top of the line, 60,000-grain unit, smart head (meaning it customizes to our water usage so we go through less salt) and my favorite part is the 5 stage reverse water osmosis system to purify our drinking water.
Like many of you, we had bought our water and Brita filters in the past. I have always been worried about drinking the water out here, with the number of miscarriages, and childhood cancers (my nephew included who lives in Silver lake). One can't help but wonder if the water isn't a contributing factor.
SO, my point is, give Jeff Smith with Guardian Water a call if you have even considered having soft water or purified water. He is awesome!!! His number is 801-928-8565. I have attached a flyer of his he sent me and the water report from the city of Eagle Mountain so you can see for yourself what's in our water. I just want all my friends to get a GREAT deal too. My best wished to you and yours!
Jenn T.
EAGLE MOUNTAIN
12. Are you tired of not getting a straight answer about pricing from the big companies? Do they make it sound like it is a big secret that can only be revealed after you make an appointment? Then stop wasting your valuable time and simplify your life by calling Jeff. He wants your business and will make it easy for you to get the best product at a fraction of the cost. We are very pleased with his installation work and we are enjoying the benefits of soft water in the house.
Heidi W.
NORTH SALT LAKE.

13. "I'm a plumber by trade and although I specialize in another area, I found you to be more than fair. I'd refer you to anyone and understand why others chose you to install their softeners."
Mark F.
Sandy Utah
14. "After buying my house I quickly realized that the water was leaving film and stains and our skin was itchy and irritated. So a water softener wasn't a want but a need. I searched and compared for months and after all that I found the best with Jeff. He goes out of his way to make sure he is accommodating and educates you and is very honest about the product. You don't just walk away with a softener but a lifetime friend. Best decision I've ever made. Add that Jeff, it's true!"
So make sure to call us or fill out the form on the right, we ill call you and answer any questions you may have. Or you can call us anytime.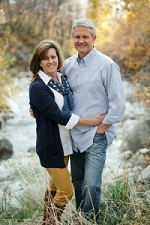 Guardian Soft Water
Utah Water Softener Reviews, Guardian Water Softener Reviews
Jeff Smith
13571 N Grove Drive
Alpine, Utah 84004
801-928-8565
<div class="AW-Form-1490550549"></div> <script type="text/javascript">(function(d, s, id) { var js, fjs = d.getElementsByTagName(s)[0]; if (d.getElementById(id)) return; js = d.createElement(s); js.id = id; js.src = "//forms.aweber.com/form/49/1490550549.js"; fjs.parentNode.insertBefore(js, fjs); }(document, "script", "aweber-wjs-1mya2i3et")); </script>