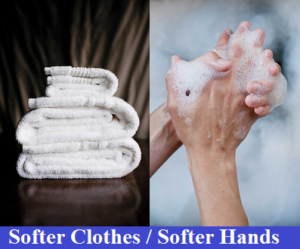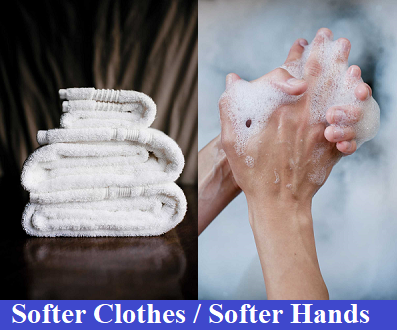 Most homeowners are price-sensitive when buying a home and any additions that are required to make it feel like "home". I have found that most homeowners have very limited knowledge of how water softeners work, why they even need one and what price or cost is associated with owning one. So the question arises, What is the best price for a water softener in Utah?
Because of the limited knowledge, some first time home buyers are prone to make big mistakes when it comes to softening their water. I say big because I've made them myself and want above all to prevent homeowners from overspending on a system which under-delivers on results. Follow me and I'll explain:
My hope in teaching what I have learned would be two-fold. First is to educate you in what water softeners do and how they are made. How to get the best price for a water softener in Utah at the best price. You can make them out of cheap materials which in the short run will work for you, but not for very long. This is why so many companies are in the business.
Secondly is to find the highest quality product for the best price without having excessive overprices because every company has several layers of overhead. All of those levels are incorporated into the price of each unit or softener sold.
I will share with you a simple business model and when I am done you will be able to decide for yourself which model is better for you. The purpose of this article is to show you the best system for your money, and the best price for a water softener in Utah. In order to do that some things need to be cut out and that is the cost of doing business in the traditional way.
Meaning if you own a business you first have a building, which has employees and a moderate staff. Then you have insurance, phone, and power bills to pay for. In addition, you have a sales staff which sets up appointments for the sales reps. That is just the beginning.
What about incentives to keep the staff happy in company parties, trips or other things which cost money. Who pays for these incentives? The customer who purchases a system.
With every unit sold the cost of each unit is paid for by the customer. It's all added to the price of each unit sold. Believe me, I used to have this model and I would much prefer to use my current model because its better for you as a customer and better for me as an owner. Keep in mind that 95% of all those companies you see use the old business model to sell their products. Many years ago I changed my business model which means I eliminated all my overhead expenses because I own more than one business. Since I have great cash flow there is no need for a building, no need for a secretary to answer the phones. No need for advertising because my customers find me just like you found me.No need for high pressured sales reps who need to make a sale and in the process puts pressure on you that is not only uncomfortable but not necessary with my business model. No need for advertising, No need for much overhead at all. There you have it.
Eliminate the overhead, build a better product, let your customers find you and offer the best price water softener in Utah.
This is my business model and it works for you as a customer and works for me as a business owner. If I'm not paying for all of the above overhead, why should you?
Here is the fun part. When you go into my manufacturing plant which not only makes all of the systems for Guardian Soft Water, and gets us the best price for a water softener in Utah, I see being built next to mine all of my competition.
I see the labels of what's inside the box just as I see them being manufactured on the warehouse floor. 95% of them are made of inferior components which saves that dealer money. Yet it still builds a softener that works. After the system is shipped to them all the hidden overhead costs are then added to each system which more than doubles the cost of each unit being sold.
I save all the bid sheets from customers who willingly give them to me. It's quite an eye-opener for them to see what I've taught them and show them the findings. No wonder Guardian Soft Water is the choice when it comes to the best softener for the best price.
I hope this makes sense to you as we would love to be your soft water company. Give Jeff a call at Guardian Soft Water at 801 928 8565 or view our website and see video testimonials from happy and satisfied customers. I'm hoping this answered the question, What is the best price for a water softener in Utah?
www.Guardianwatersoftener.com
"Water you waiting for?"
Pick up the phone and call us now or fill out the form on the right!
Jeff Smith/ Owner
801-928-8565