Best Price Water Softener Utah cost versus price! What is the difference?
I'm writing this article because so many have asked me this simple question. Just what is a Best Price Water Softener Utah? Before I just give you a quote, here is what is needed before a quote can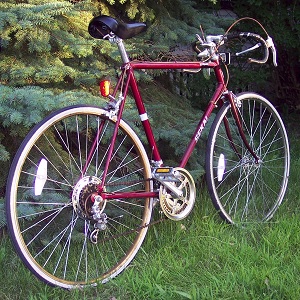 be given.
Price is one thing and the cost is yet another. Price is what you initially pay for something at the start. But the cost is actually different and more accurate when considering something that treats or softeners your water for a number of years. I hope that when you read this following it will make sense.
When I was younger didn't really know the difference between price and cost until I was attending a seminar where the great and well respected Zig Ziglar was giving his presentation. I was sitting in the 4th row and was being taught by one of the world's best. I'd never thought of price (what you initially pay up front) versus cost (what you ended up paying for it over the course of its lifetime. Here is what I learned as I will put this in as simple of terms as possible.
When it comes to purchasing a water softener of the highest quality versus a softener which has been cheaply made the following will help in making your decision. At least that's what I hope. What Zig shared with me has saved me thousands upon thousands of dollars over the course of my married life. I hope it helps you as well.
There was a couple that had several children. They were at the age where riding a bike was something the parents wanted to provide for this up and coming family. So, they went to a bike store which sold several kinds of bicycles. They all looked good, bright fancy colors in red, yellow, orange, blue and even pink with pinstriped frames and all the bells and whistles.
When asked by the salesman what kind of a bicycle were they looking for? The father said, "one that is built well and will last through several kids". One you could hand down from one generation to the next. The salesmen sensed his concern and proceeded to guide the father across to the other side of the store.
"Here is what you are looking for," the salesman said. "You look like a father who knows the great value when he sees it and want's each of your hard earned dollars to count. This is the line of bicycles you'll want and here is why! He proceeded to share with the young father all of the differences from the line he first saw to the line of Schwinn Bicycles on this side of the store.
He said, "these bicycles are built to last a lifetime and will outlast those we first looked at 4 or 5 to one!" He showed how the bikes framing tubes were solid and much thicker making them stronger and more reliable. How the forks were forged with steel and not pressed or stamped which would make them last longer.
How the rims were thicker and more durable and the brakes were much better built and would last longer. How the seats were attached through the tubing and how the kids who road these bikes would hand them down to their kids. It went on and on and the decision was made. This was a much better bike but the price was more because of the quality.
The salesman then said, "just how many bikes do you want to buy in your lifetime?" "The first line won't last and you'll end up buying more bikes than you want simply because they aren't built to last. Just go to any pawn shop and that is where you'll find all the cheap bikes. You'll never find a Schwinn there!" And he was right.
Why am I writing this story? Because I've learned the salesman directed this man in the right direction, just as I'm directing you in yours. My own father must have run into this same salesman as the Schwinn I was given when I was given as a boy is still in our family.
My first bike was given to me by my aunt and uncle when I was 8 years old. They shipped it to me from Merced California. It arrived in Omaha Nebraska in the summer of1966 in a big cardboard box. My older cousins road it until they had outgrown it and now it was mine. It was black with a white pinstripe and had thick tires.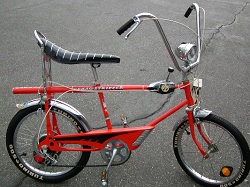 I road it for two years and somewhere in Nebraska that bike is probably still providing another boy with his first ride. Perhaps now I better understand the differences between cost and price.
Cost versus Price………….when purchasing a softener (Best Price Water Softener Utah) much like when you purchase a bicycle. It's all in how they are made. I don't make cheap softeners for a reason. I don't believe in them nor do I believe they have value in the long term life of one. I have each unit made as if it were a Schwinn bicycle and I know what the difference are when it comes to looking good and performing over the long haul.
If you are looking for cheap, go to the box stores. If you want quality that lasts for years and years and does what it was designed to do then call me @ 801-928-8565.
Thanks for reading my cost versus price. There really is a difference in the initial cost versus price, but also in how it makes you feel. You'll pay less in the long run if you buy the Best Price Water Softener Utah right the first time.
Jeff Smith
13571 N Grove Drive
Alpine, Utah 84004
801-928-8565
Best Price Water Softener Utah is easy for Guardian Soft Water LLC