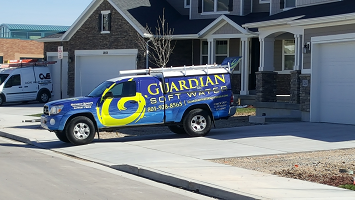 This article addressed the many reviews on water filters for the hard water as well as the drinking water within the state of Utah.  If you Googled "Water Filter Reviews Utah" then this article should help you. With so many different systems available one might ask what system is best for their home and family needs.
In all honesty, it's hard to say what is "best" without doing water testing on each individual home. One system may address the issues or needs that are relevant to that home.  So that system may prove "best" for that home not meet the standards in the home of another across town.   Not all water is the same in every city, therefore, each system may be designed to eliminate certain elements within the water being tested.
In other words, why have a system that filters elements that aren't in the water in the first place?  I see a lot of that in this industry and it's there mainly to create some form of "uniqueness" when making a presentation.  You will find if you visit our homepage at guardianwatersoftner.com many of the facts and scenario's people are looking for.  The point here is to guide you into making a better decision for your home and family.  After all, it's your dollar you are spending and like most they want the most for that dollar and something that will last the longest.
Here is an example from a customer this past week.  I arrived at the appointment and Mrs. X invited me into her kitchen.  She had invited a friend of hers to sit in as she was interested too and both of them had sat through 2 other presentations the previous week.  They both found me Googling "Water Filter Reviews Utah" and told me they were looking for the best system that would meet their individual family needs at a price that wouldn't break their bank.
I asked them both what it is they were trying to accomplish.   Both of them stated they wanted "soft water at great price" and a soft water system that wouldn't' use much salt and came with a great warranty.  Mrs. X was doing a remodel and wanted a "reverse osmosis drinking system" installed as well.   Her friend was more interested in just soft water so I proceeded to share with them what it is that makes Guardian Soft Water so unique as well as why so many customers love the products that I make and install for them.
I had spent about 20 minutes with the both of them and then shared with each of them the price, which came with a free installation because they both had systems that were outdated and were no longer giving them soft water.   I wrote the price and size of the system down on a sheet of paper and said that I would love to have them as my customers and that I would never pressure them into making a decision.
The two of them were suddenly silent and looked at each other without saying a word.  I wondered "what was the matter" and sensed that they had something to discuss between themselves.  I suggested that if this was all they needed to give me a call and to let me know what their decision would be. Mrs. X said to me, "Please wait for just a minute."  They both went into another room much like a husband and wife would talk to each other.
After a few minutes, I heard the front door close and her friend left the home.  Mrs. X came back into the kitchen and said, "when can you install it?"   Before I answered I asked her what made her decide on choosing Guardian Soft Water as her choice for doing business. Her comment was this:  You came on time, your system is a much better system than these two other companies and a larger system too and for less than half of the cost.   So, we both chose you and my friend wants one too.
Within the next 18 hours, both systems were fully installed, both tested zero grains hard at all faucets and both customers were completely happy and both customers gave a testimonial about their experiences.
So, if you are wanting a good experience that puts a smile on your face and gives you all the soft water you are in need of, then call Jeff at 801 928 8565 and visit our website to see if you have any of the same concerns as these customers have had.   If you want the best water, the best service at the best price then this will be an easy call.  There is never any pressure and as I have learned, people buy from those they like and trust.  Thank you for reading this article.
Thank you for reading Water Filter Reviews Utah, I hope it helps you make a decision.
Jeff Smith
13571 N Grove Drive
Alpine, Utah 84004
801 928 8565