Best Salt Lake City Water Softener Company
Guardian Soft Water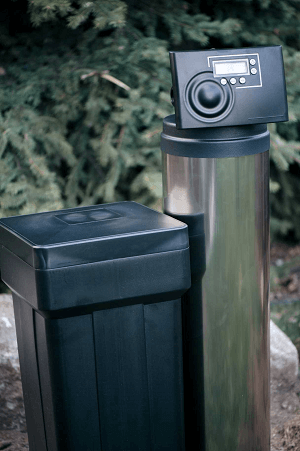 With so many water softener companies, how is a consumer to know what water softener company is the best?  We decided to ask Angie's List consumer the areas that are most important to them.  As we all know Angie's List finds and keeps track of all the trustworthy companies in just about any niche. Finding the best Salt Lake City water softener company is no exception. Guardian Water Softener is their number 1 pick 5 years and running.  Here are the areas that are most important to them when choosing the number of companies:
LISTINGS FROM A SCALE OF 1 – 10 (10 being the most important).                                     
How long the company has been in business:      6.
How large the fleet of trucks the company has    1   insignificant.
How large of an area the company services:        5.
Recognition of company name in the public eye:     2   insignificant.
The quality of the product produced and sold:   10  very important.
The price of the product being sold:                            10  very important.
The service offered after the sale:                                 9   important.
The value of the product compared to others:    10  very important.
Customer satisfaction after the sale:                         10  very important.
Customer appreciation and referral reward:      6.
Follow-up and testing after the installation:      8   important.
Ratings on Angie's List:                                                       10  very important.
Overall Customer Experience (start to finish)   10  very important.
We decided to write this article based on the entire list of customers.  This gives the reader a more comprehensive and realistic view of what ratings actually mean in the real world of customer satisfaction.  When the ratings come from an independent and unbiased third party, it provides a much better point of view for the readers who are looking for a reputable and veritably company.
Even better than Gephardt approved because of the many testimonials of customers who have actually had the experience of making a purchase and having time to respond on their own given time frame after the sale has been made.
It's not easy building a business and with all the companies who compete for customers, it's the customer who is most important and taking care of the customers needs and wants is what listings are for. So if you are reading this article and searching for the best Salt Lake City water softener company, Guardian Soft Water could very well be a match for you and your family.  Being good and what you do for your customers is what gets attention.    The list created is something Angie's List has already done.  It's a valuable and trusted source of information where customers can go and review everything from the overall experience to bottom line price comparisons and the service after the sale.
At Guardian Soft Water we wanted to thank you for your time and for reading this article.  Please visit our website at www.guardianwatersoftener.com and discover what savings are in store for you.   And once again thank Angie's List of customers who have ranked Guardian Soft Water as the highest rated soft water company in Salt Lake City Utah as well as the surrounding cities.  We take pride over price in providing our customers with the best value, best water, and best experience.  We hope you will experience what small companies do when it comes to "BIG SERVICE" AND GREAT VALUE.
Jeff Smith
13571 N Grove Drive
Alpine, Utah 84004  
801-928-8565